I'm not going to lie, there is nothing I love more than getting my picture taken. Since I was knee high to a grasshopper my grandfather has had a camera in my face. It was so bad that they would try to catch me off guard just to get a picture where I wasn't smiling. (They were never successful.)
This Thursday is the one year mark until the wedding and I couldn't think of a better day to have our E-Session. We're meeting our photographer
Alisha Clark
at our reception hall so that she can have a tour of the place. We'll snap a few photos there and then drive 30 minutes to my college campus in downtown Troy, NY. If you've heard of Troy you might be groaning right now but I promise my college campus is beautiful - there are hidden courtyards and historic brownstones. Did you know that Troy has the most Tiffany glass per square mile of any city in the US? I bet you didn't!
So here is my outfit! I thought I would have a much harder time finding it but lucky for me Banana was having their Fall Sale and I had a gift card. After shipping and gift card I paid 25 bucks for this dress!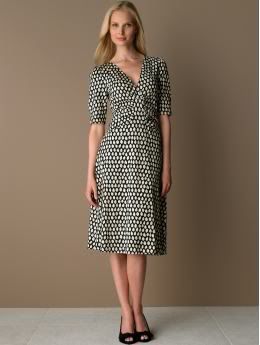 Shoes are hard for me because I'm only an inch shorter than Art. I love heels but anything over a kitten heel - I'm towering over him. I bought these from Target for $20 but they give me blisters and make me too tall. Maybe I'll wear them when we're sitting down.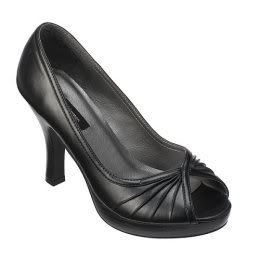 I bought shoes like these at DSW for $17 after coupon. The shoes I have are solid black, no pattern or weird fabric - I just couldn't find a photo because they are probably last season. The good news is that they are kitten heel and make us the same height with his shoes on.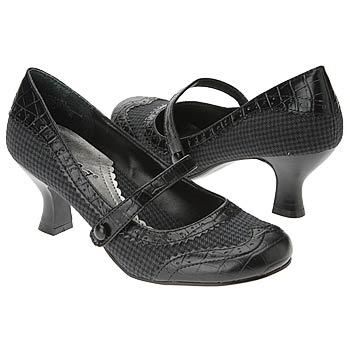 Tonight Arthur will be modeling some outfits for me. I think I'll put him in Black pants and a maroon sweater. I just don't want him to be hot. It's supposed to be 71 but with some rain. Chance of rain in 30% and Alisha says it never rains on her so here's hoping!